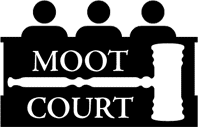 Moot Court
Moot Court is an activity where students work with actual US Supreme Court cases. The materials are designed the challenge students and require them to use all four skills outlined in Common Core: reading, writing, speaking and listening. In addition, each year we hold a competition.
The Moot Court packet materials consist of:
A PDF with the nine moot court cases to date as follows:
| Year | Case |
| --- | --- |
| 2006 | Roper v Simmons (juvenile death penalty |
| 2007 | Morse v. Frederick (student 1st Amendment, Free Speech rights) |
| 2008 | In re Marriage cases (CA Prop 8 – same-sex marriage) |
| 2009 | Ricci v. DeStefano (white firefighters discrimination) |
| 2010 | MacDonald v. Chicago (2nd Amendment gun rights) |
| 2011 | J.D.B v. North Carolina (juvenile Miranda rights) |
| 2012 | NFIB v. Sibelius (Obamacare) |
| 2013 | Maryland v. King (DNA cheek-swab 4th Amendment) |
| 2014 | McCutcheon v. FEC (campaign finance limits – 1st Amendment) |
Supporting classroom materials.
MS Word Brief Templates in which students can type their briefs (Brief Template Blank)
and blank and sample IRAC—Issue, Rule, Application, Conclusion—(case summary worksheets). Blank IRAC
Moot Court transitions to And Justice for … The Supremes Greatest Hits
The 2015 Moot Court case is part of a simulation called And Justice for … The Supremes Greatest Hits. For more information, click here
For 2016 and after, PDF versions of Moot Court cases can be purchased for $25. Use our contact form to order.
We also have another law-related packet
Citizens United v. FEC (a case about campaign funding) which you can find here.
To purchase a printed copy these materials, please see our distributor, Social Studies School Service.If you'd like a downloadable version, please use our contact form.